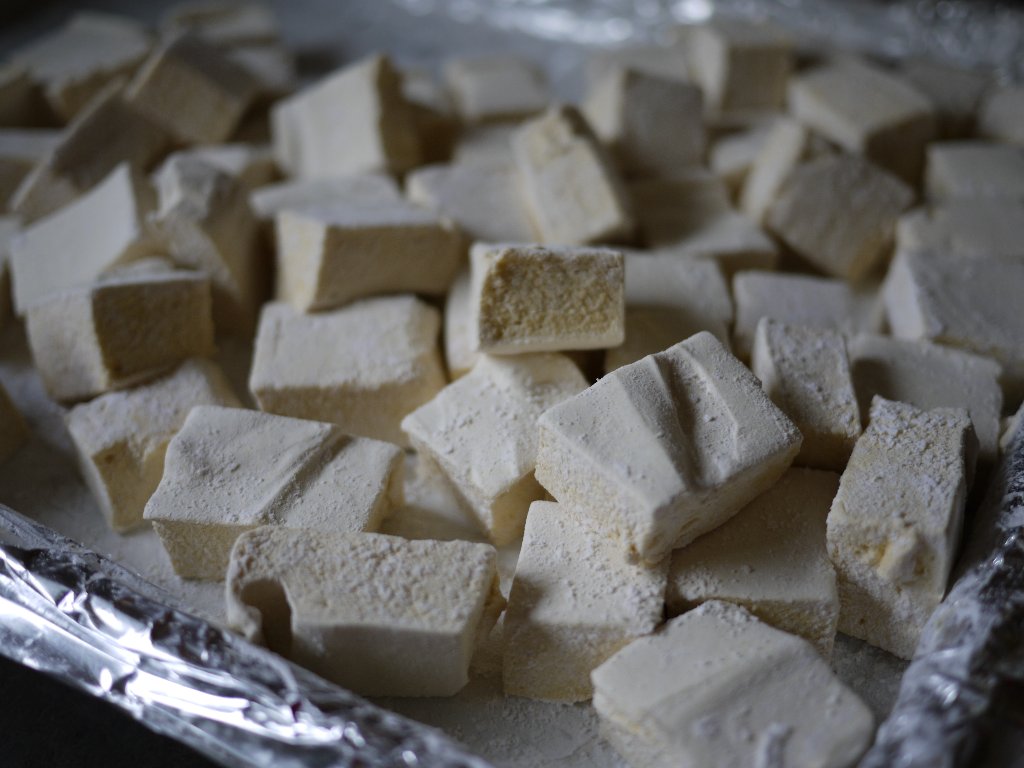 There is something magical about making marshmallows. It just seems so unreal. How do you start out with some sugars and such and end up with MARSHMALLOWS? And other people usually respond in disbelief: "you made MARSHMALLOWS?"
The thing is, while it can be a bit messy (hot syrup and powdered sugar flying about), making marshmallows is pretty easy. It's essentially an exercise for your stand mixer. Still, I hadn't made any in a few years. I then saw this recipe for spiced pumpkin pie marshmallows and had to try it. I always have a ton of canned pumpkin (Deedle eats it), and chicken had just given me some homemade pumpkin pie spice, so the time was right.
They are a little weird. I love pumpkin, but I don't know how I feel about pumpkin in marshmallows. I guess I will have to sample several more before I can really decide.
[I took this photo with the new camera I got in Japan: the Panasonic GF1. Of course, they just released the GF2, but that's okay, cuz I LOVE my GF1!]