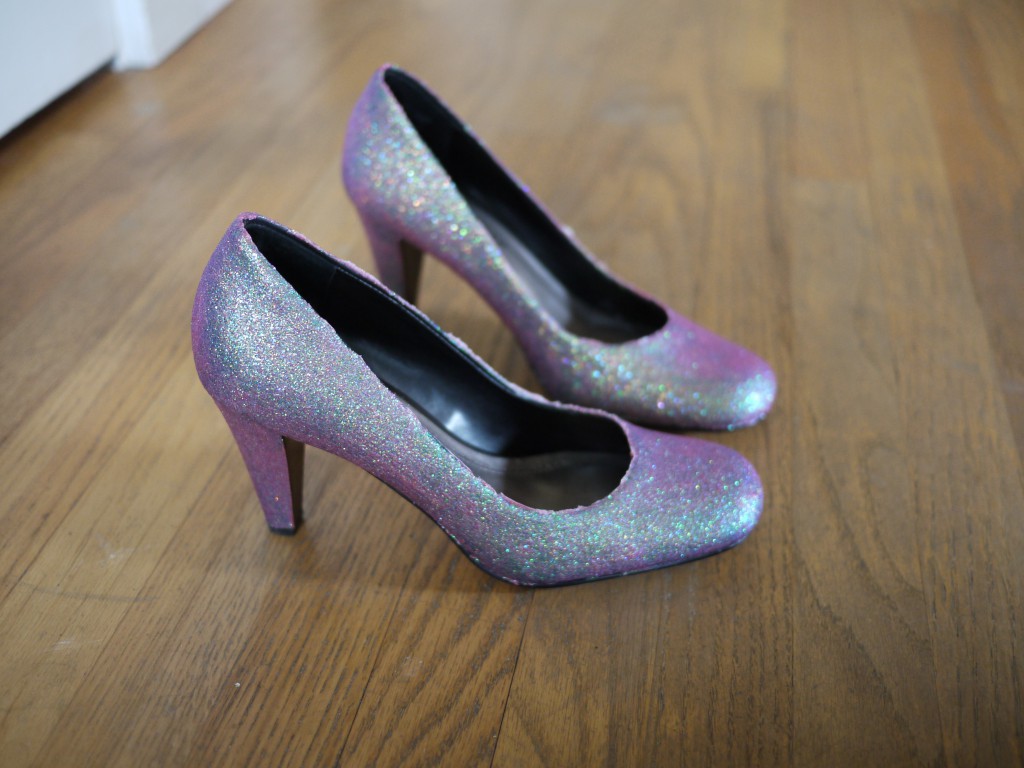 I am all about flat, wide, comfy shoes. I do not wear fancy shoes. Lately, though, I find myself attracted to heels, heels in bright colors, the more sparkly the better. Is this a midlife crisis? At any rate, I think the whole glitter shoe thing is awesome, but seriously, just because I am attracted to heels doesn't mean I am actually going to wear them. And then I saw Susan's post about making your own glitter shoes, and I was sold.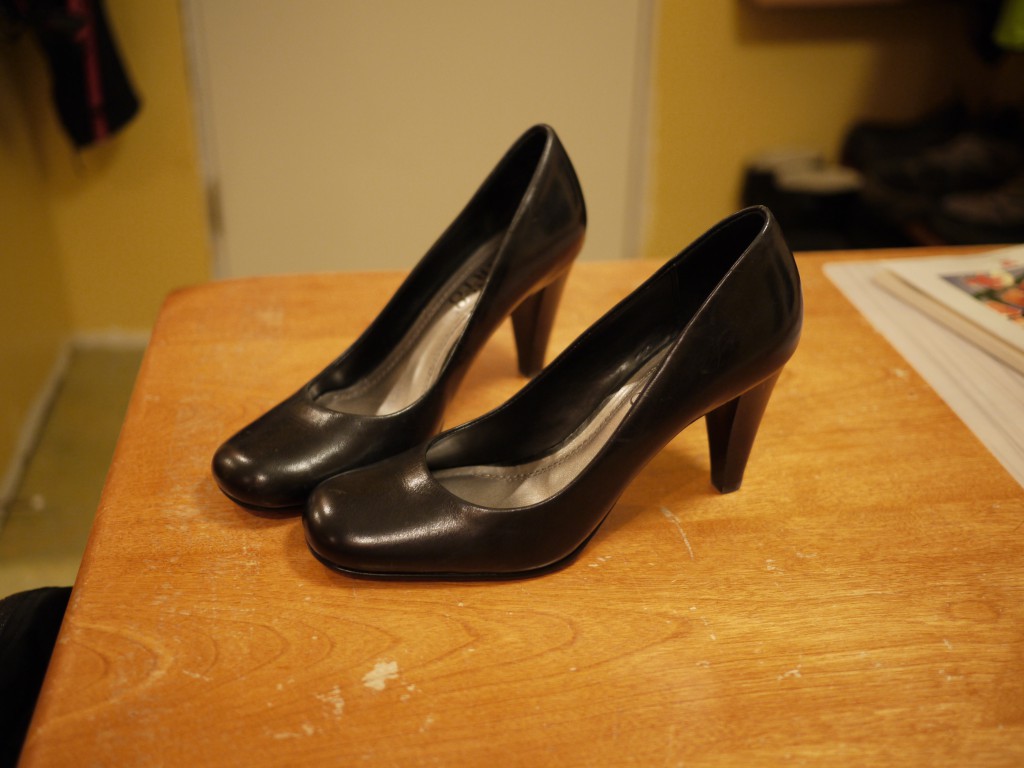 I started with these shoes, which I bought a couple years ago and have never worn. Not once. I had just tossed them into the Goodwill bag when I saw the glitter shoe post, so I dug them back out and headed to Michael's to find some Martha Stewart glitter.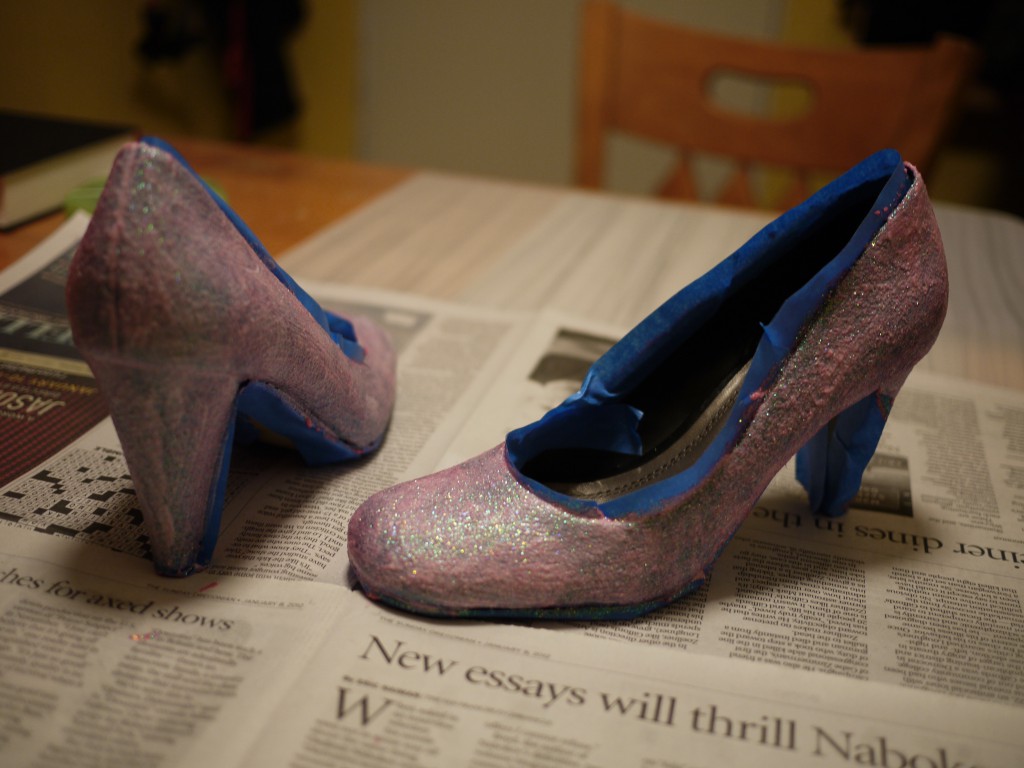 I pretty much followed Susan's instructions exactly. I used Mod Podge in "sparkly" (because who wouldn't want maximum sparklage?) and some sort of bright pink glitter. The ratio of Mod Podge to glitter is tricky. I wanted my shoes to be SUPER glittery, so I think I went overboard on the glitter. It is counterintuitive, but I think it is better to use LESS glitter so you have a thinner consistency. Mine was too gloppy. I ended up doing about three coats. Over the black shoe the pink glitter looks almost blue. Anyway, I did a pretty crappy job on these, but from far away they are passable. I haven't, though, worn them yet.
Comment from Peter: "Why don't you just go buy some glitter shoes?" Translation: "You are doing a really horrible job on those."