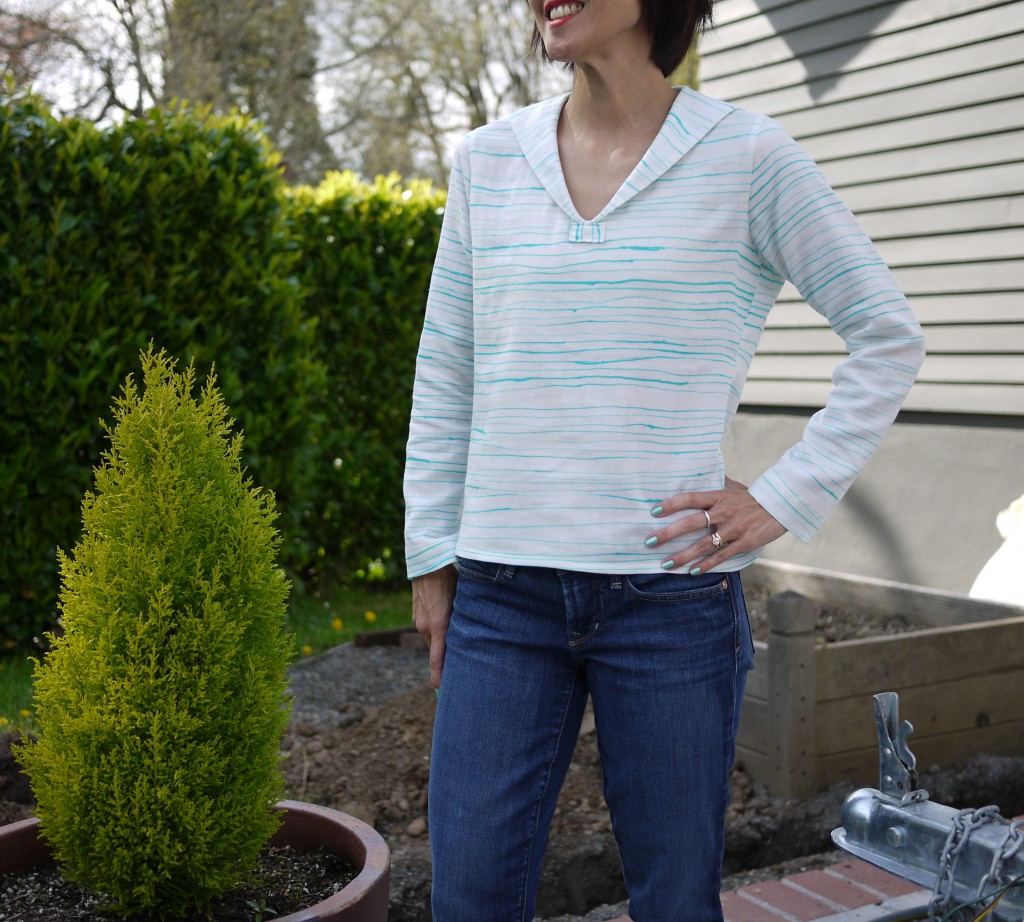 Hey, sailors! I finally managed to get to the sewing machine this weekend. I had been hoarding this double gauze for years and decided it was high time I used it for something. I had also been meaning to make the sailor collar top from Machiko Kayaki's "simple but good looking" book (Kinokuniya has it available here). I frankensteined the pattern a bit, since the original pattern is for a top with a French sleeve (I think that's what it's called), and I wanted long sleeves. I struggled a bit with the neckline (the V part was a bit tricky for me), and it requires some contortionist moves to get off (I already got lipstick on it while taking it off), but overall I think I like it.
Oh, here's a shot of the collar: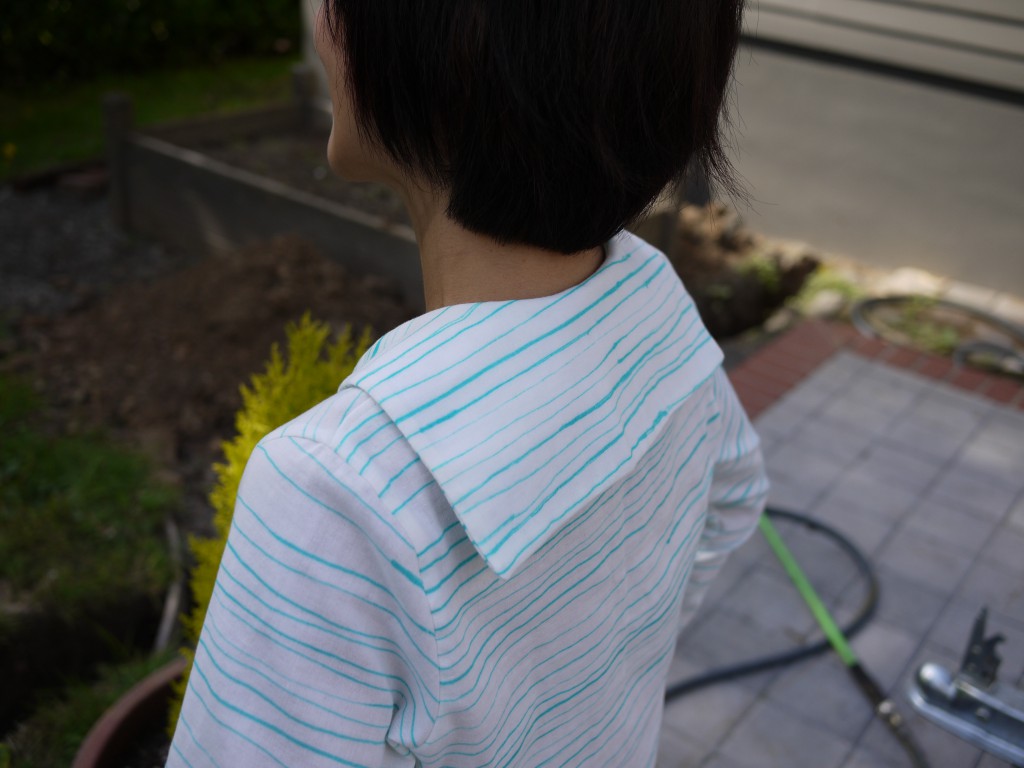 By the way, it is merely a coincidence, but my nail polish (Deborah Lippmann "mermaid's dream") matches the blue in the double gauze perfectly. I cannot tell you how much I love this nail polish. Well, I guess I just did.