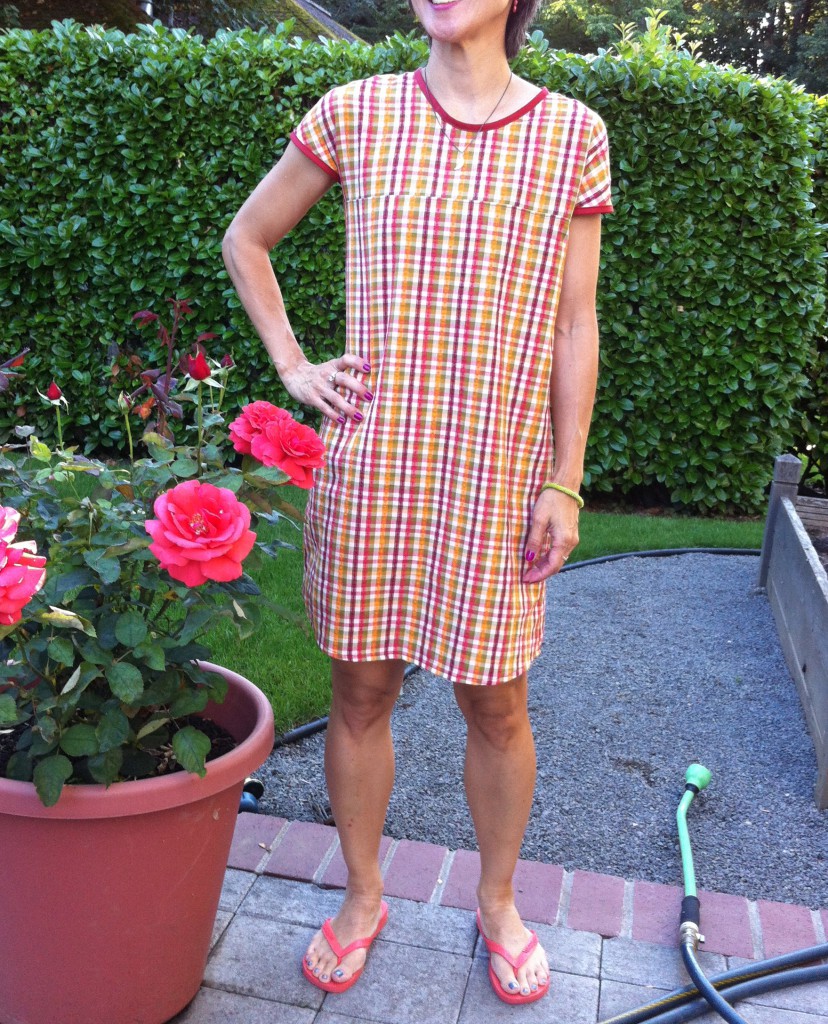 The weather forecast called for one final hot week, so I whipped up a summer shift one afternoon. I had this seersuckerish fabric in my stash, and I had been thinking it'd be nice to have just a simple shift, not too snug and not too humongous. I used an extremely technical approach wherein I placed different pattern pieces sporting various elements I desired on top of the fabric. In this case I wanted French seams (super easy! No set-in sleeves!) and a basic dress.
I was going to make bias tape, but then I remembered I had some readymade bias tape that came WITH ADHESIVE on it, so you just stick it on! I like the contrast it provides in the neckline and armholes. Okay, so I started putting this together and quickly realized it was going to be too fitted. I contemplated starting over, but I had already completed the neckline and didn't want to waste it, so I just chopped off the top part and added a new piece for the bottom! Easy peasy! And I didn't even try to match up the plaid because, well, I am lazy, and I didn't care.
It's very comfortable and came out pretty much as I had hoped, plus I wore it on a 90+-degree day and felt fine. I have also come to realize that I am a lazy and impatient seamstress who needs immediate gratification. So, you won't be finding many tailored outfits around here!