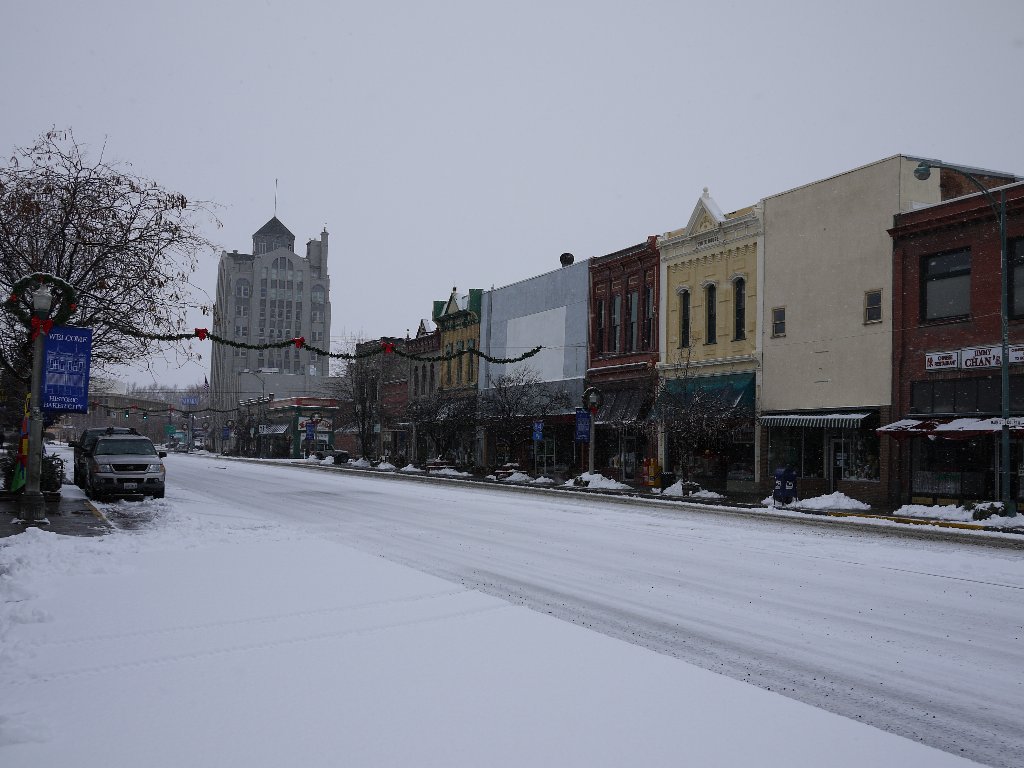 We had a mini getaway right after Christmas and took off to Baker City in eastern Oregon. Neither of us had ever been east of Umatilla before, so it was new territory. I knew nothing about Baker City, but it turns out to be a historic mining town with cute brick buildings and good coffee.
We stayed at the restored Geiser Grand Hotel, which is supposedly haunted (we did not run into any ghosts). Also interesting is the fact that some Japanese television show (Fuji Television's "unbelievable") is apparently smitten with the Geiser Grand. The show already filmed two episodes at the Geiser Grand and is doing a live feed on NY's Eve. Who would have thought?
We also enjoyed some snowplay at the Anthony Lakes Ski Area. It wasn't crowded at all, and the snow was like powder. Peter went cross-country skiing, and I tried snowshoeing for the first time.
We had a great time, and I would definitely go back, which is saying a lot, since I don't generally care for the cold or snow!