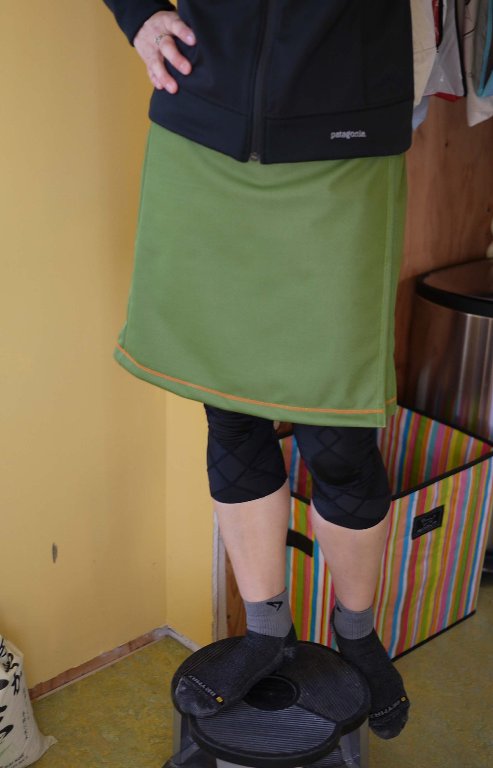 Okay, so we've had several days of gloriously dry yet very chilly weather, but soon we will return to the downpours and nonstop wetness that is the Pacific Northwest. I grew up here in Portland, and I have never liked the rain. In fact, when we moved back up here from California, my one big splurge was to buy a treadmill, even though I had never set foot on one before. I like to run, but I knew that my weak will and general laziness did not stand a chance against the Portland winters.
I am happy to have the treadmill, but I am even happier when I run outside. The treadmill is great for those days when I just cannot bear to go out into the wet and dark and would rather veg out to CSI reruns, but some days I have to get outdoors, even if it's raining. I can't avoid the wet, steamy glasses (I don't wear contacts) or the sopping, muddy shoes (I guess there ARE goretex shoes … ), but maybe, just maybe I can do something about the wet legs!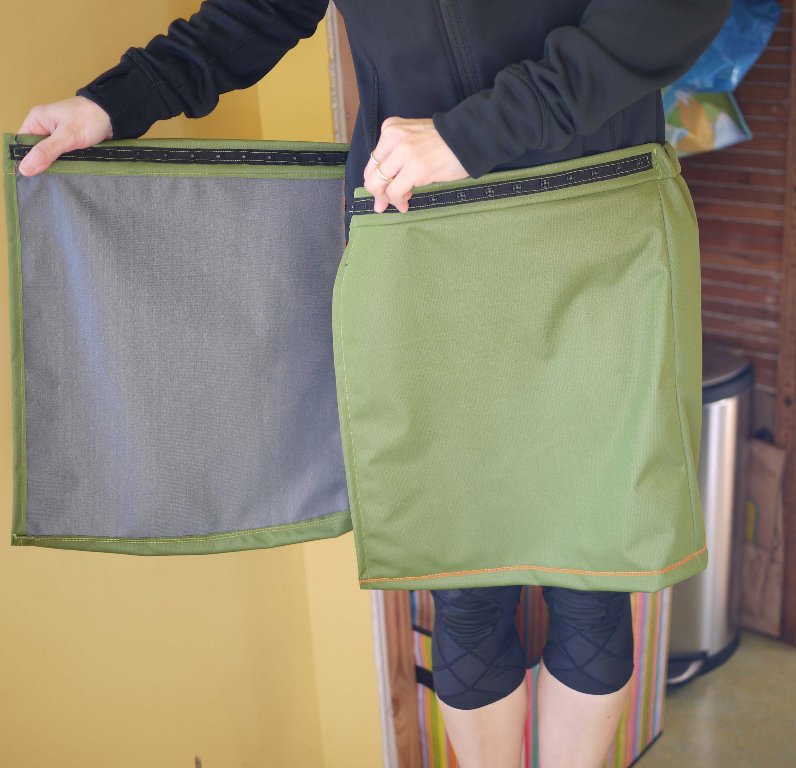 I got a Uniqlo "warm easy skirt" in Japan to wear after cold winter runs with my friends and realized that it was the perfect prototype for a rain skirt. I got some breathable, waterproof fabric from my beloved Rose City Textiles and copied the Uniqlo skirt. Super basic and easy. The back waistband has elastic in it, and the front has snap tape. If I weren't so lazy and impatient, I would have put a pocket on it. I haven't taken it for a test run yet, so I don't know how it will perform, but I will find out this weekend!