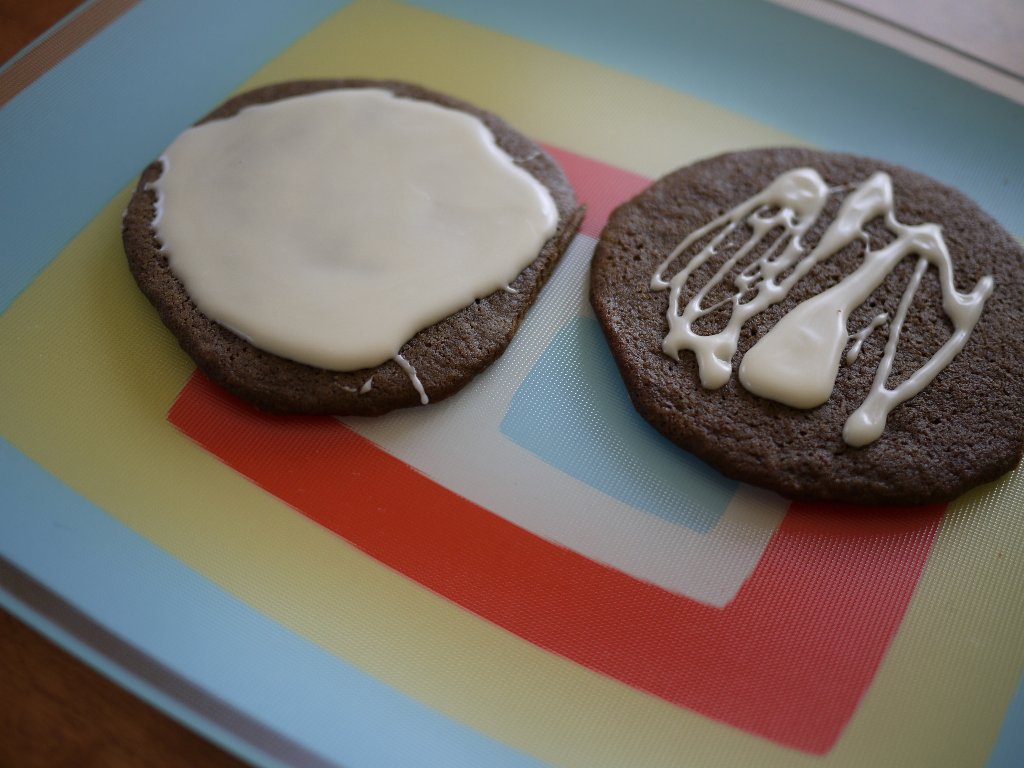 I am of the belief that you can never have too many ginger cookie recipes, so when I saw this recipe in our local newspaper, I decided to give it a go. The recipe is from the Nines Hotel in downtown Portland, OR. The hotel itself is, in my opinion, not very Portland, but they do have pretty incredible desserts.
These cookies are keepers. When I first made them, I felt a little ambivalent, since you have to roll out the cookie dough. I am lazy, so I do prefer the scoop-and-plop method. Rolling out dough is so involved, then flour gets all over the place, and you have so many more utensils and such to wash. But, it is worth it for these cookies! They are chewy and soft and very, very spicy. Some tasters aren't huge icing fans (I know, why am I friends with them? I ask myself that all the time), so they preferred the drizzled ones. Me, I am all about the icing from edge to edge.
You can find the recipe here. Please note that they are total spreaders, so leave lots of space between the dough if you don't want them to run together.