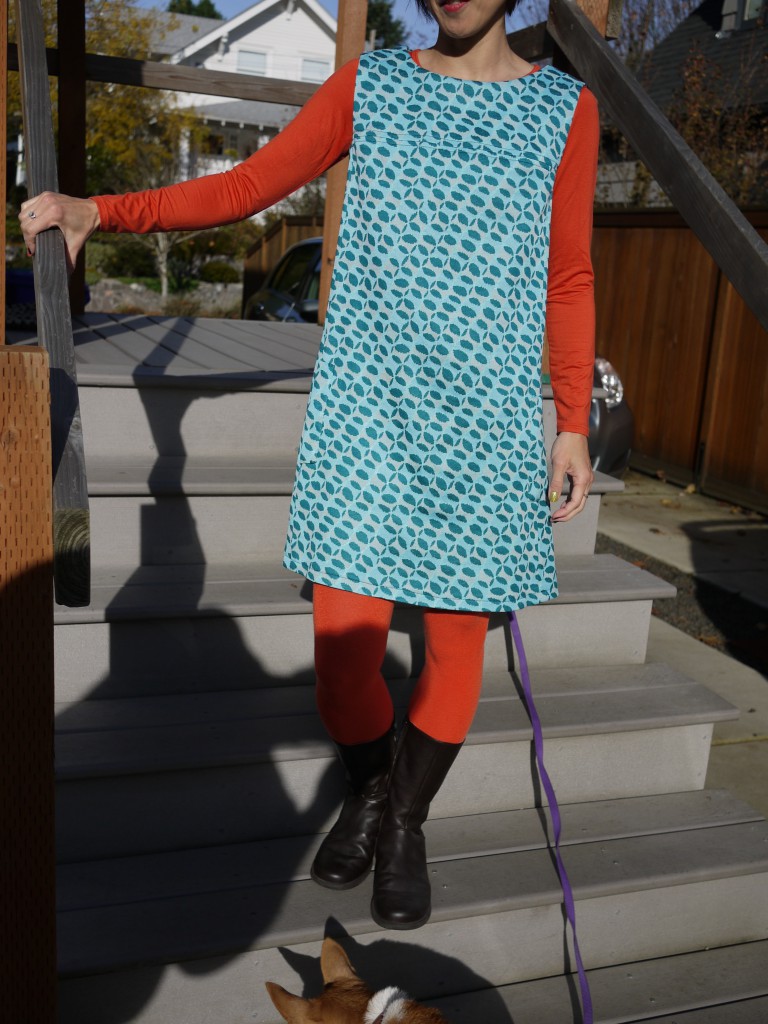 I have been a little preoccupied with doubleknit for about a year now for some reason. The preoccupation multiplied in September when we went to San Luis Obispo for our nephew's wedding. We visited some friends down there, and I inherited some vintage patterns and doubleknit fabric. That set off a crazy flurry of doubleknit-purchasing activity. Did you know that modern-day doubleknit is known as ponte? Well, now you do.
Anyway, I ordered the fabric in this dress from SewBaby. I don't know where it came from, but they are probably just glad there are suckers out there who still want doubleknit. The vintage pattern I used turned out to be kind of huge, and even after I took in the side panels in a feeble attempt to make it smaller, it is still a bit big. Maybe I can pretend it's one of those trapeze-type dresses?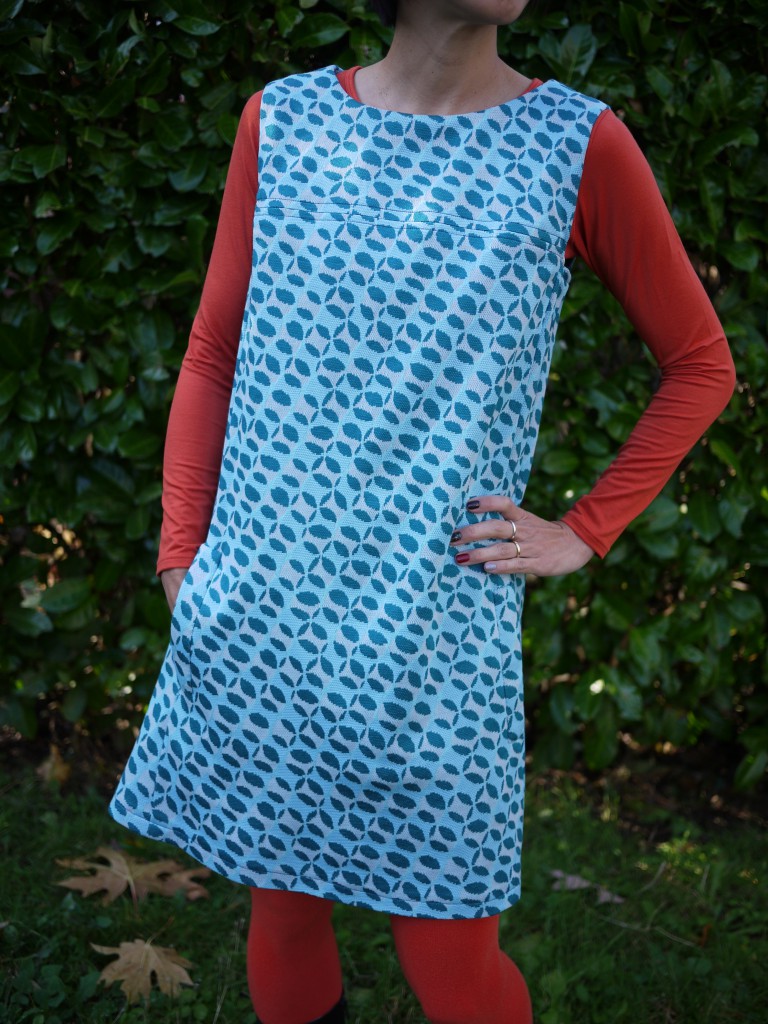 Here's another shot where you can kind of see the pockets. I liked that detail. Of course, since the pattern was too big, the pockets are a bit on the low side, but again, this is life when one has no spacial skills.