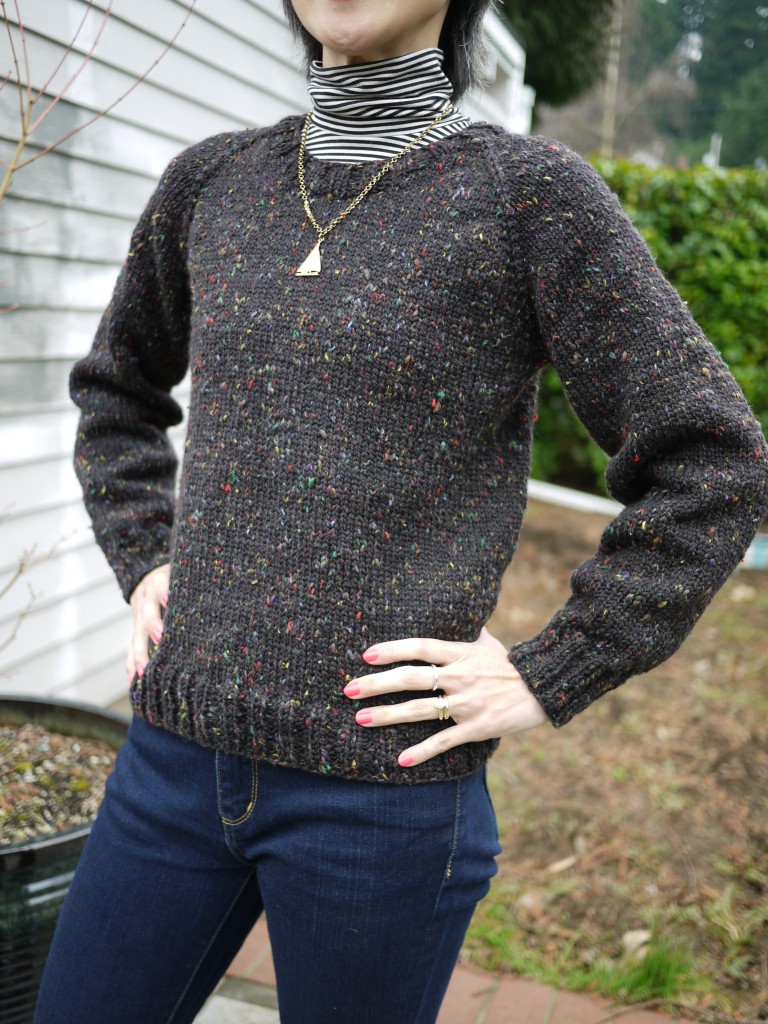 Surprise! I finished a sweater! I know, it is practically unbelievable.
I had this sweater in my stash for several years. It's that Needful Yarns London Tweed. It is super soft! I started knitting something with it, but then I went on my extended knitting hiatus. I'd been wanting just a basic, no-nonsense pullover, and this seemed like the perfect yarn for it. I got the Raglanify app for my iPad to try out. I must confess that I did not have high hopes for the app. It just seemed too simple or something. Well, I was WRONG, because it churned out exactly what I wanted! The fit is pretty much spot on. The only adjustments I made were to the sleeves (for anyone curious, I added a few stitches to the sleeve and then decreased more stitches than were called for. I should have tapered the entire sleeve, but I was too lazy to rip out the whole sleeve, so I just went halfway and called it good). I will definitely be using this app again.
Anyway, it might not be the most exciting sweater, but I am pleased with it. Next I am planning to make Shellseeker in crazy clown sweaters. I am anxious to start swatching, but I have to do my nails tonight. It is challenging to prioritize.