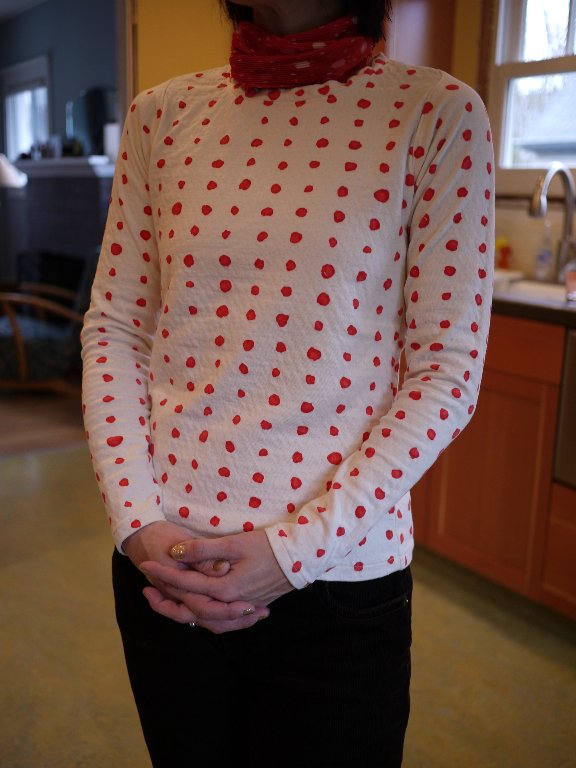 I decided it was high time I finally made something with this nani iro knit fabric I got in Japan several years ago. I bought it in Nagasaki at a great fabric store that Jan took my mother and me to. It is that yummy double layer knit stuff that I love so much. I guess I held off on using it because I wanted to find the perfect pattern and/or I didn't want to mess it up. I guess I finally came to my senses and realized that hey, I usually just wear T-shirts, so why not get on with it.
I used the Fujiko pattern from Tamanegi Kobo, which I adore. The store makes it very easy for English-language speakers to purchase patterns, and you just print out the pieces and tape them together.
Spring is coming, supposedly, so I am hoping to get my sewing groove on and finally dig into some Liberty Fabric that I have been stashing. I think recent international events have convinced me that there is no point in procrastinating!